Club Parlament
Logo, Visual identity, Outdoor Promotion, Artistic prints, Flyers, Facebook campaigns, Newsletter, Website …
The Challenge
Belgrade is famous for people having a great time while staying there and for its nightclubs. This season has brought us another outstanding club by the name of Parliament in Street Ruska 1. Market conditions and justified ambitions of the owner required maximum dedication to this project. Our task was "simple" – to create a visual identity that will overwhelm the market. After several brainstorming sessions with the club management, we have clarified our ideas and realized with delight that we have a great freedom in the creative area.
Our solution
Through market research and rationalization of our ideas, we realized that visual identity must go beyond tribals and the colour of gold. We created a clear, strong and distinct logo. We decided to express our artistic skill through a Pegasus sketch, which is certainly a precedent in the abundance of copy-paste designed identities. Still, our favourite part of the task, despite of a very short realization deadline, are six artistically digitalized prints within the club interior itself.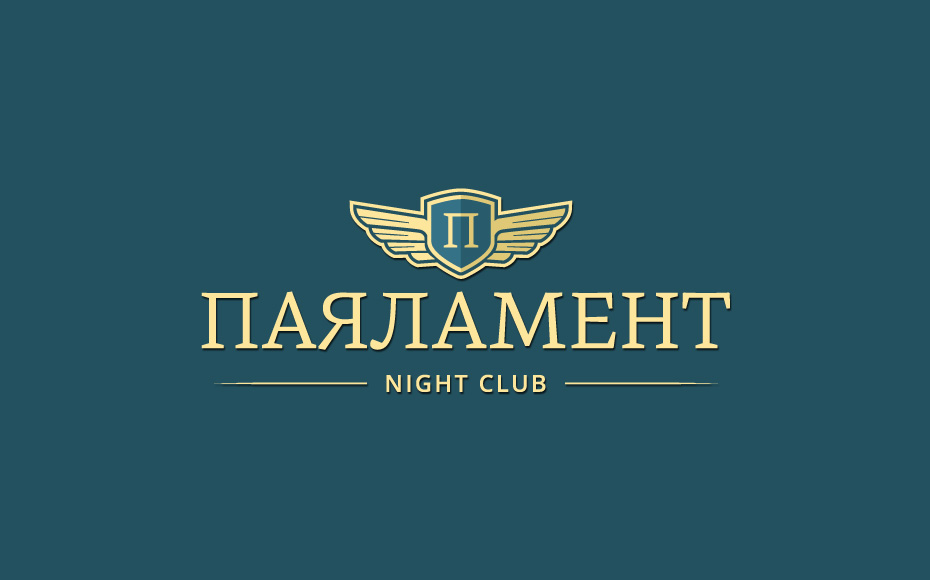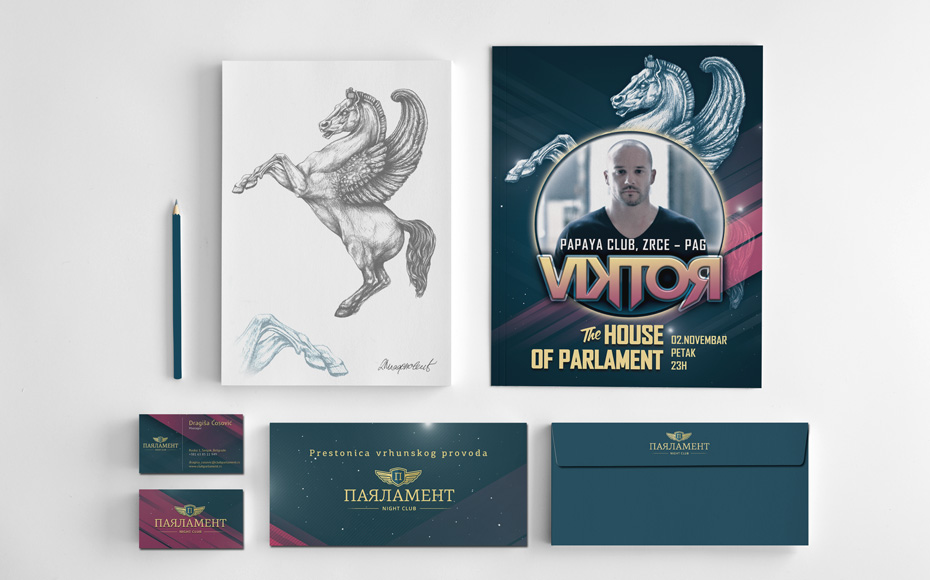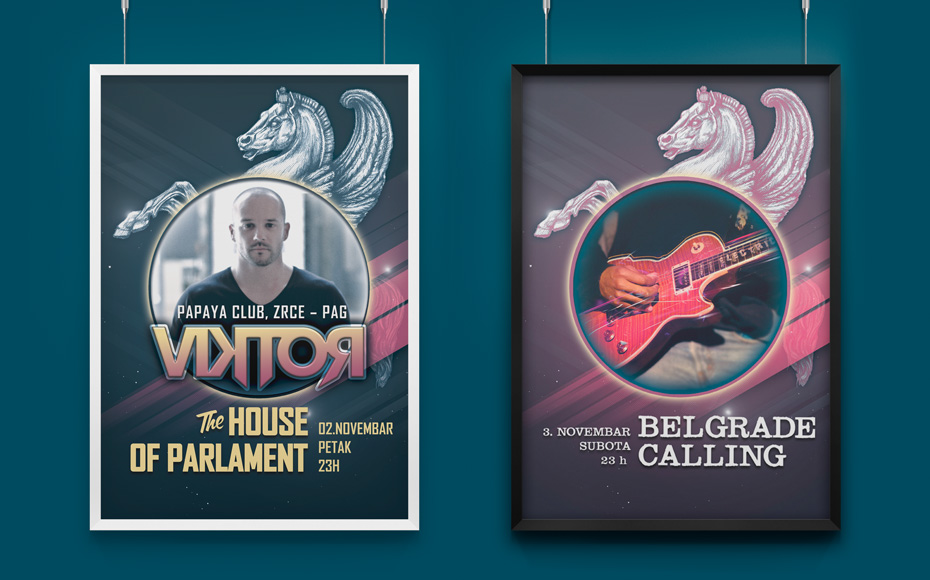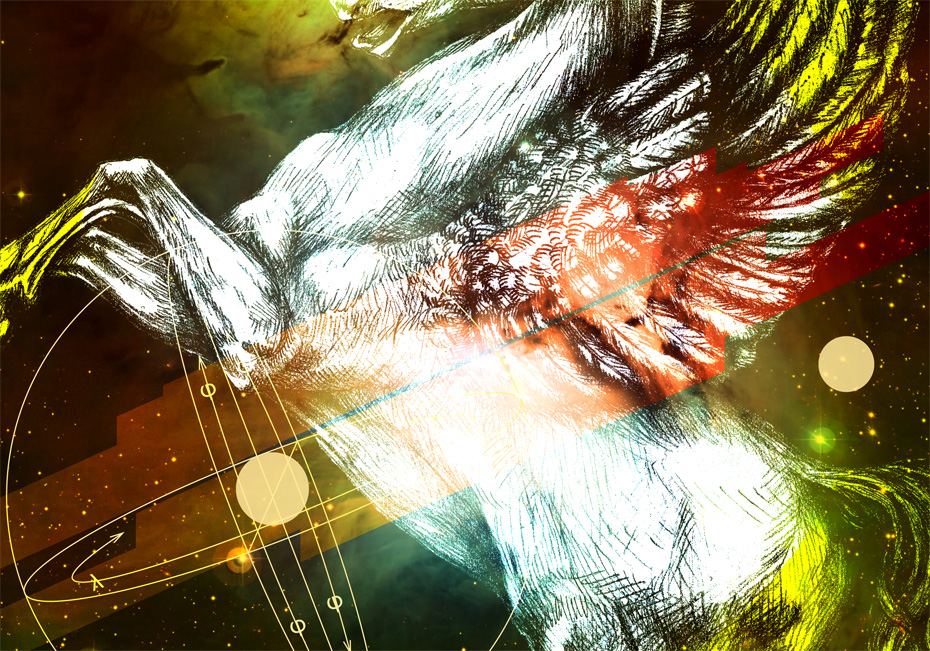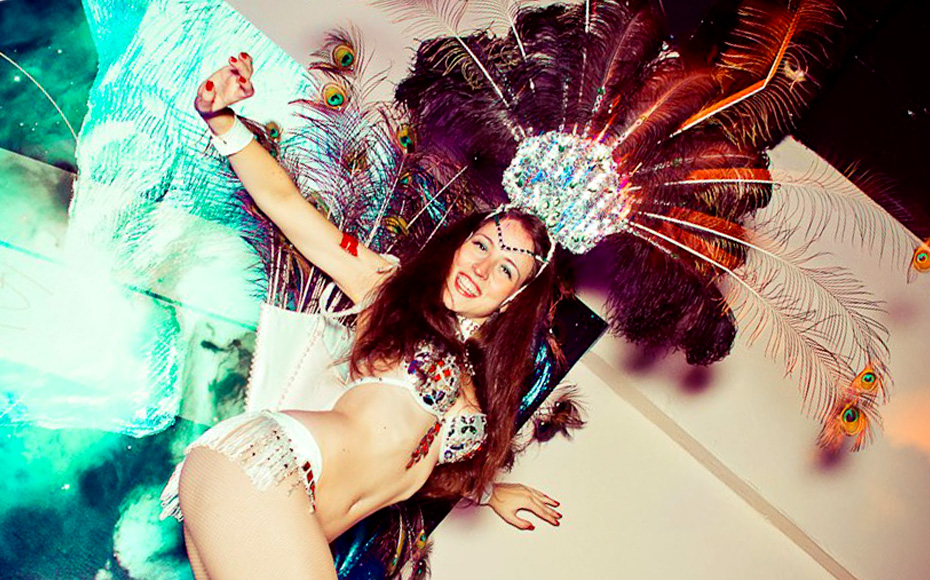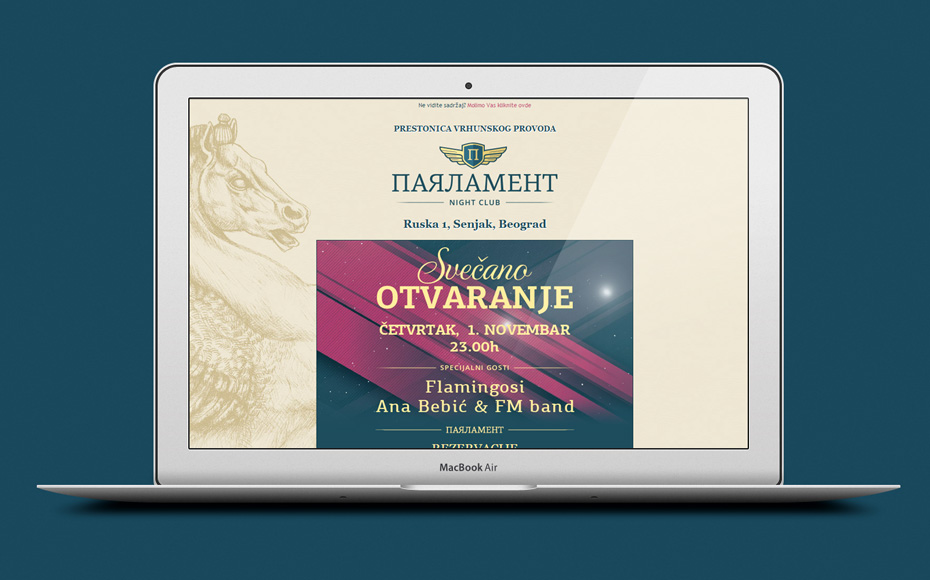 Like what you see?
Request a quote, or Meet our team.
This post is also available in: RUS